Enduro All Star
The culmination of years of off-road know-how, the Battlecross E50 is ready to take on any Enduro competition. And it's road homologated.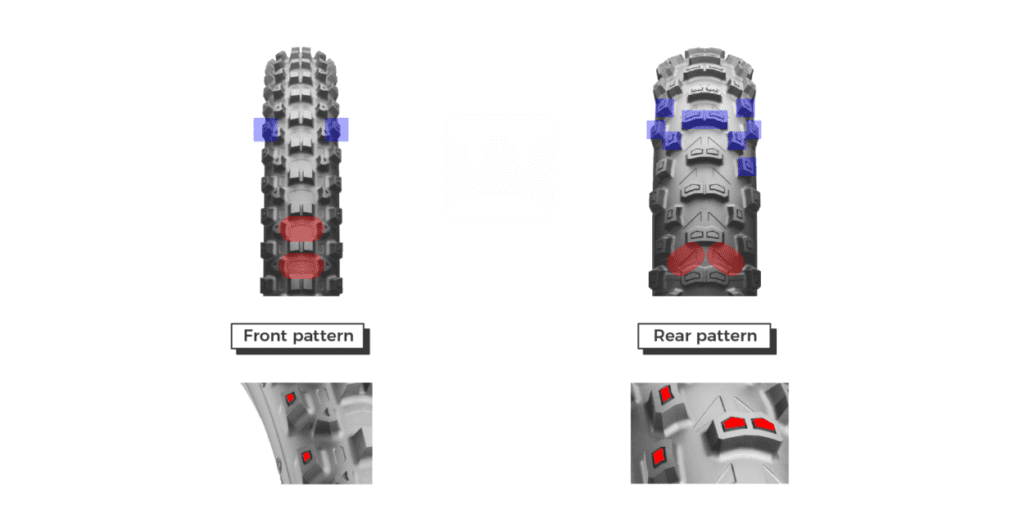 Castle Block and Bunker
This technology increases the edge effect of the blocks and delivers ground-breaking traction levels across the board: from soft terrain to wet and hard surfaces. The blocks in the tyre carry a convex section to enhance traction, because their edges really "catch" the track surface. The Bunker area, the small incision between the blocks, is there to create traction even when the tyre is fully buried in the surface.
Easy mounting
The newly designed sidewall doesn't only improve the tyre's absorbing capabilities, but also makes tricky mounting a thing of the past. Changing tyres at the track? No sweat.
Key benefits
• Extra cornering grip
• Additional traction forces
• Increased operating range
• Multi-surface compound
• Improved rim fitting and mounting ease