Tame the track.
Have you ever wondered what state-of-the-art racing knowhow could do to your lap times? With Racing Battlax V02, you'll soon find out. Brimming with technology taken from years of highest racing activities, V02 sets new standards in terms of grip, stability and control. But it's not only for expert racers; this set is accessible to anyone. Excellent cornering stability, superior warm-up capacity and an ultra wide performance range see to that. All you have to to, is twist that throttle and slash those times. Time and time again.
Bridgestone GP-Belt technology 
GP-Belt technology was developed to limit tyre deformation and ensures an optimal contact pressure area on track. It basically generates extra grip coming out of corners, while the area of slip is reduced. This in turn opens the door to a new, softer compound.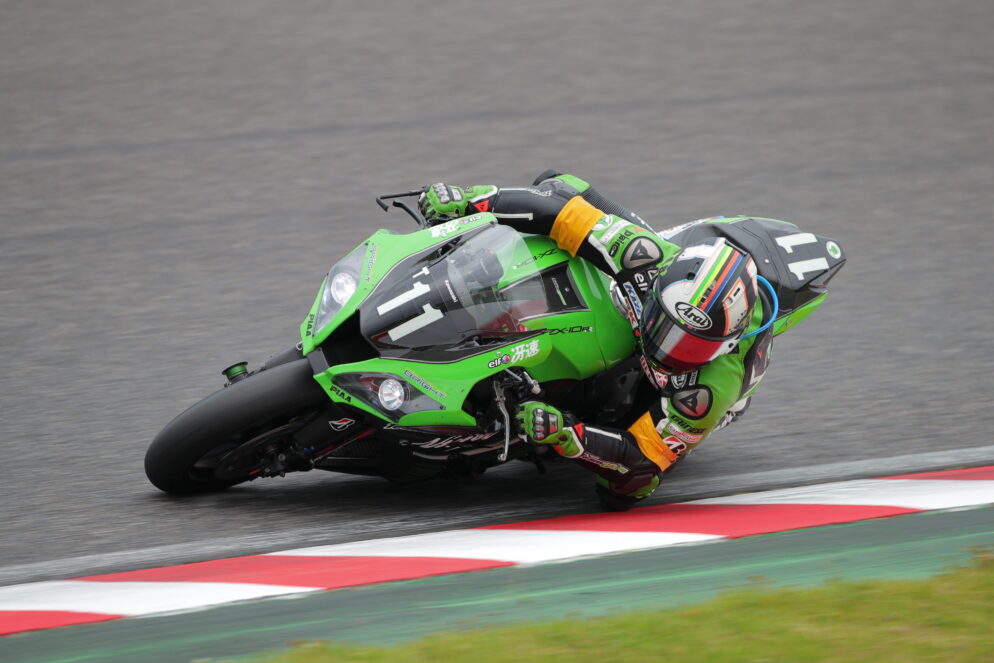 Mono-Spiral Belt 
This construction features a single, continuous spiral wrapped around the circumference of the tyre. Unlike a conventional multi-cross belt construction, it eliminates belt overlaps, seams and joints. This reduces the heat generated in the tyre, which in turn gives you more stability on track.
On track 
Test data proves improvement of 1,5%, on a average lap time. In seconds, this translates to 0,6/minute. Key factors were the high levels of consistency and grip.
NEW FOR 2020 : 3LC X/S*
3LC or dual compound is in Bridgestone's DNA. The know-how and technology transfer from racing at the highest level is now fully on-going. Use the strengths of V02R Soft rear tyre in terms of consistency and feedback together with a special high grip extra soft compound on the shoulder area for additional edge grip and traction capabilities.
Manufacturing and technology improvements made it possible to use this new compound approach on mass production racing tyres. The proven efficiency of this approach has been directly related into excellent performance on the racing scene.
A new lap record on the Autodrom of Most (CZ) has been set during the development of this V02R 3LC X/S.
*3LC X/S = 3 layer compound Extra-Soft / Soft