AX41S – Not just pretty
Scramblers and café racers are hot. But they're also just motorcycles that want to be taken out for a ride. Matching attitude, fashion and design with top performance, Battlax Adventurecross Scrambler AX41S is set to take these beauties way beyond the showroom floor.
Form & function
Fluent lines mixed with a blocky pattern and some adventure flair: that's what's on the outside. On the inside, state-of-the art Sport Touring compounds have been used to make any ride fun and safe. In the front, you get a single compound for well-balanced grip. In the rear, a 3LC configuration has your back in every context. Combine this with a groove positioning that's been
developed with a strong focus on water drainage, and you won't have any excuse left to not just get out there and ride.
Just like this one.
GunnarsHouseOfCustom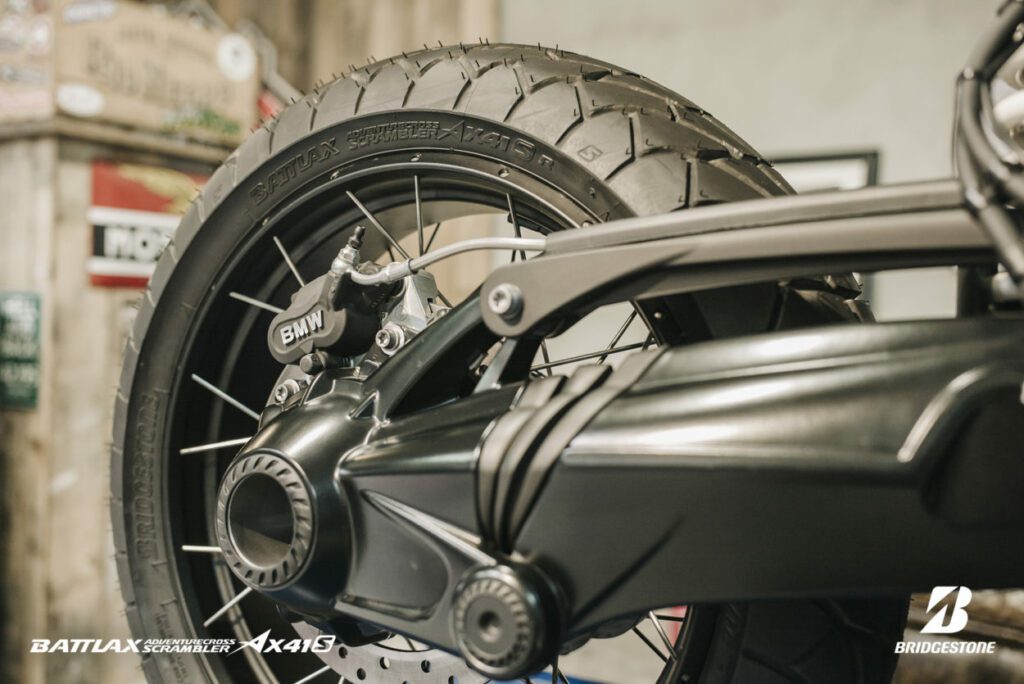 Key benefits
-Good look
-Multi-purpose tyre
-Excellent wet and dry performance
-Long lifespan