Motorcycle holidays are one of the most exciting adventures you'll ever have. Riding alone, with a passenger or in a group to a far destination is without a doubt the best way to spend a holiday. However, poor preparation can turn your dream trip into a nightmare. Here are 10 tips to make your motorcycle holidays better .
1. Choose a destination and a route that suits you and your bike
If you are planning motorcycle holidays across the country, make sure that your bike is comfortable. You can always make some modifications to improve the comfort level of your ride, but you don't want to waste time on that. Choosing the right destination for you and your bike is key. We suggest having a look on motorcycle-diaries.com. Probably the best website to help you figure out destinations, routes, and places to stay.
2. Motorcycle holidays baggage and packing
Before heading out to buy motorcycle luggage, you'll need to decide on the list of the stuff you're really going to need on the road. Our best advice is to prioritize the essentials before you are set to pack. When going on a motorcycle holiday in Europe or across the World, as the matter a fact, we always prefer to packing light. Get disposable stuff that you can discard after use and avoid carrying a lot of clothes to change.
The best kind of motorcycle luggage types are saddlebags that can easily be fixed on the sides of the back seat of the bike. If you have a bike that is fit for hard luggage, of course that is a great option too.
Keep it simple when packing your motorcycle. There is an array of bags – tank bags, saddle bags, hard carriers, even T-bag which will fit on a back rest, if you have one. Watertight duffel bags work superbly and fasten on to all bikes. These are particularly favored by sport-bike riders as permanent panniers or otherwise are near impossible to fit. If you travel by scooter, you've got it easy utilizing generally huge under-seat compartments! Above all: make sure your seat is clear. Carrying luggage never means compromising on your comfort.
3. Choose the right clothing; don't overdress
What you are going to bring on your motorcycle road trip fairly depends on the terrain and the climate you are setting to visit. Norway or Spain will require different sets of gear. But you should always be prepared for any kind of weather.
It's imperative to have the essential motorcycle clothing equipment. Always wear riding pants, ankle boots, comfortable t-shirt, a waterproof jacket, and a full-face helmet. This will allow you to travel safely and long-distance.
Depending on the nature and length of your trip will decide the diversity of your clothing. Make your selections with the absolute minimal amount in mind – wearing something two days in a row is the norm. Bringing one pair of jeans for repeat wear during evening outings is not a big deal – you're travelling by motorcycle and that's a great excuse, should someone notice. Dressing down is undoubtedly one of the challenges on a motorcycle vacation. Roll your clothes, don't fold them. You can roll jeans and a shirt together and slide them into your saddlebag easier than folded clothing and this will help in reducing wrinkles.
4. Essential stuff
Here are the essentials of what you should have in your luggage
Motorcycle gear – helmet, gloves, jacket, and boots go without saying.
Pants (or just the pair you plan to wear, and a pair packed away) and/or a pair of riding pants. Both are needed. And on days where you are planning a lot of stops (sight-seeing tours, etc.) wearing jeans or a thin pair of riding pants is ideal. Days where you'll be doing a lot of riding you can wear your armored riding pants.
Bathing suit – always bring one!
T-shirts/tops: You can get two day's wear out of one t-shirt so bring half as many as days in your planned trip. I.e., ten-day trip, bring five t-shirts/tops.
Bring one or two long sleeve shirts.
Socks and underwear use the same rule as t-shirts/tops.
Long underwear any extra warmth that will fit under your motorcycle gear and on the bike for when you end up taking it off at some point.
Extra pair of motorcycle gloves (hands can get sore wearing same glove for days) and an extra pair of Sunglasses.
Clear and tinted helmet visor
Rain jacket/pants/suit.
Hats, bring two; one for sun protection and one for warmth.
Shoes: one pair of runners/sport shoes or good walking shoes. A pair of slippers for the beach is always a good idea.
Light jacket/heavy sweater/sweatshirt-hoodie (non-motorcycle jacket) when off bike. Try to find one you can also layer under your motorcycle jacket for extra warmth if needed.
5. Travelling alone or with a passenger?
If you are travelling with a passenger, the same guidelines apply. It just gets a bit more complicated to get two persons' luggage into the same amount of available space. Look at things you can share and stick to the absolute minimum. Washing some of your clothes during the trip, can help you minimize the volume. If you're travelling with others, you can divide items such as chain lube, flashlights, and camping equipment.
6. Don't forget the essentials
Cash
Credit Cards
Sun protection
Maps
Mini first aid kit and Tylenol/pain killers.
Flashlight or Headlamp
Camera, memory card(s)
Spare batteries; AA/AAA etc.
Smartphone and don't forget to check your roaming charges with your provider.
Pocketknife
Bungee cords –handy for items you've purchased along the way and won't fit [any longer] into your luggage.
Small tool kit – or at the very least the tool kit that lives under the seat. Ensure a tiny crescent wrench included.
A small tire repair kit
Duct tape, electrical tape & zip ties.
Extra bike key hidden somewhere safe.
Extra fuses
Mini chain lube spray (used daily if needed; every 1000 km and after riding in rain)
Small but strong motorcycle lock.
Portable fuel container. Get a small one and especially valuable if you are travelling on isolated roads.
GPS
MP3 player
Battery charger(s)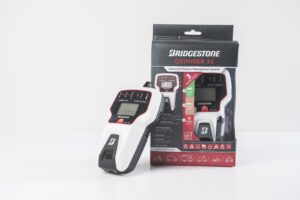 7. Less is more
And consider this, the more you bring, the more weight you'll add to your motorcycle. In this case: less is more. Make sure your tires are in good shape and that they can go the full distance. If you have any doubt: change them before you leave. Make sure you have the right tire pressure for riding with luggage and a possible passenger. Adapt your suspension if needed.
8. Stay hydrated
Often neglected, hydration is the single most important aspect of a safe motorcycle holiday. The road can be very long and in faraway places, gas stations and groceries might not be always at your disposal which is why having a bottle of water with you is key.
9. Brake! Take a break
Don't push yourself to the limits during your motorcycle holidays. During the long hours on the motorcycle without a break, you can get frustrated and end up with saddle sores. Detect when your body is asking you to take a break, don't skip it!
10. Have a good trip. Send us some pictures when you get back home!