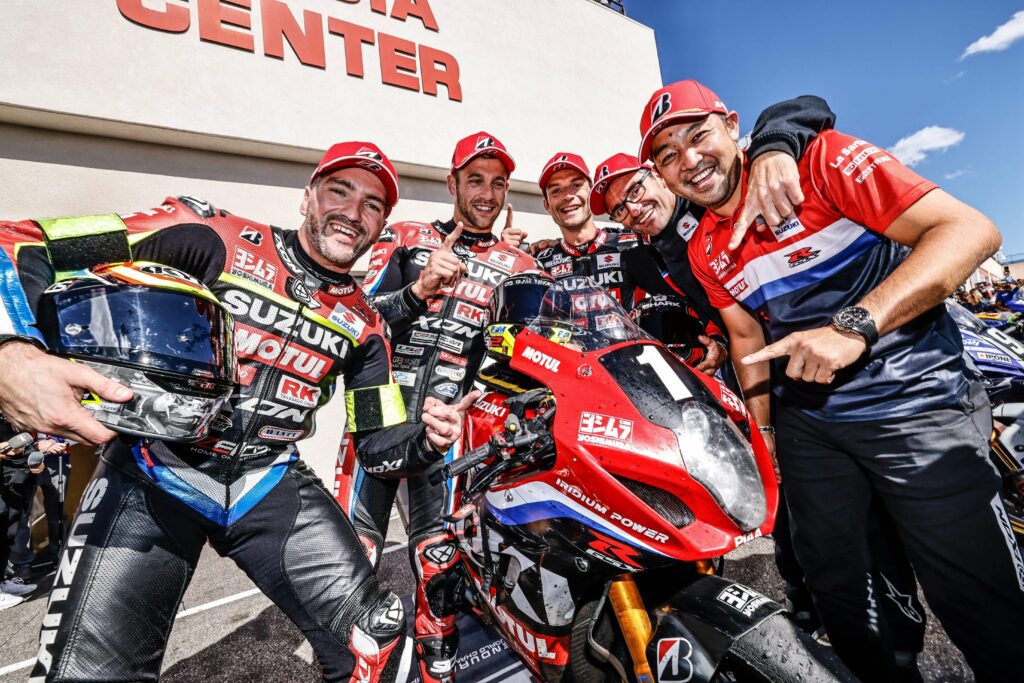 The factory Suzuki team – the reigning champion and winner of the 2019 edition of the Bol d'Or – won a brilliant victory at the Paul Ricard Circuit this weekend.
Yoshimura SERT Motul led the race for 615 of the 704 laps completed. This year's edition, the 84th, broke the previous record of 698 laps completed in 2018. Gregg Black, Xavier Simeon and Sylvain Guintoli battled the other contenders heavily in the early laps but rapidly took control of the race.
YART – Yamaha Official EWC Team was in a position to challenge them and win. But unfortunately, they ran into mechanical issues and didn't cross the finish line.
The podium of the 84th Bol d'Or was also noteworthy for its diversity. It featured three manufacturers, Suzuki, Yamaha and Kawasaki, and three tyre manufacturers – with Bridgestone taking the top step.
24 hours of pure racing
With the scorching heat at the start and heavy rainfall during the night, the 84th Bol d'Or was one of the toughest in the race's history for both the riders and the bikes. After 24 hours of racing on the Paul Ricard circuit, only 20 machines crossed the finish line.
Crashes during the night and engine failure affected many teams, unfortunately also including some teams running on Bridgestone tyres. The Bridgestone lead players in the early stages who later vanished from the rankings were F.C.C. TSR Honda France and YART–Yamaha Official EWC Team.
The 2021 Bol d'Or also marked the return of the public for the first time since end-2019. 48,000 spectators were at the Paul Ricard circuit this weekend. It was a wonderful sight to see the crowd return to this legendary race.
Next FIM EWC race: the final at Most in the Czech Republic on 9 October.